| | | |
| --- | --- | --- |
| | Light Warrior Training | |
A numbers of Light Workers are preparing broad assaults on what they call the cosmic powers of darkness. Spiritual Literature suggests that the Ruler of the Demonic Kingdom commands a hierarchy of territorial demons and negative entities that are attacking not only people but cities and nations. Today Light Warriors are devising strategies for "breaking the strongholds" of those evil spirits. Light Warrior Training is part of this strategy. These Transmissions show you how to use the Light Warrior Armor of the Divine Spirit to break the strongholds while making you impenetrable to Negative energy in your daily life and during your energy work. In these Transmissions you will learn how to use the Armor to disconnect yourself from any negative person, place, or events that may be attempting to control or use your energy. These gifts help you achieve inner strength on all levels: physical, spiritual, mental, and emotional. They give you the power and protection of the Armor of God.
What is the Armor of God ?
Ephesians 6:12: "Put on the full Armor of God, so that you can make your stand against the devil's schemes.... For we wrestle not against flesh and blood, but against principalities, against the powers of this dark world and against the spiritual forces of evil in the heavenly realms."
In Ephesians 6:10–20 Paul's describes the ''Armor of God.'' In this passage, Paul uses the allegory of a Roman soldier's basic equipment to show you how the components of Christianity work together to stand against evil. The soldier's tools include a shield, shoes, shield, helmet, and sword. Just as a soldier's equipment is designed for their earthly battle, a Christian's equipment is meant for spiritual warfare. Spiritual battles can occur at all levels, anywhere across this world and beyond. The Light Warrior must be prepared for all types of attacks through putting on God's armor, as Paul describes. Light Warrior Training uses Creative Visualization, Decrees and Fire Letter Mantras to transform the common Christian equipment into a powerful arsenal for Spiritual Warfare on the Astral.
| | | |
| --- | --- | --- |
| | What is a Light Warrior? | |
A Light Warrior is a special kind of Light Worker that reports directly to Archangel Michael and the Christ. Light Warriors are those who restore, fight for, and keep balance in all things. The Light Warrior fights for God Consciousness, Spiritual healing, Truth and ultimately the re-connection of Humanity to the Divine Spirit. They work with the power and protection of the three Spiritual Kingdoms .
What is the difference between Lightworkers and Light Warriors?
A Lightworker helps shift others simply by their state of being. Their vibration alone can help assist others without any real effort, trying, or doing. They are inspiring to others, speak and live their truth, are authentic, vulnerable, compassionate, empathetic and often will share their light through various forms of service such as healing, teaching, and art. The Lightworker, generates a more feminine energy, and tends to be very intuitive, patient, and empathetic.
A Light Warrior is the motivator, this embodies a more masculine energy of taking charge and leading the way. Light Warriors are often advocates, leaders, speakers, protesters, and people who take on a more assertive approach, these are the ones with the fire in their hearts and a passion to spread the message of truth to the masses.
Light Warriors can and often do the same things that Light Workers do but they differ in the method they use. The Light Warriors methods may include:
Diplomatic but direct approach
Bluntly honest in nature, but offering encouragement and support where needed and warranted.
Understands and frequently speaks of Universal Truth and Universal Laws that are modeled by Jesus Christ.
Light Warriors defend the light, fight evil, remove curses or obstacles that block the progress of spiritual seekers. In the astral realms, they go into battle against the Dark Brotherhood who attacks innocent souls both on the physical realm and in the astral realm. Frequently gatherings of those that wear the Mark of Christ will attract psychic vampires, it is the Light Warrior that confronts the attacker and defends those that have been targeted.
| | | |
| --- | --- | --- |
| | Light Warrior Decree | |
Since the Light Warrior Armor is a gift that involves other Spiritual Beings they need to agree to participate. This is done by stating your intention to receive the "Light Warrior Armor" in a Decree format. Below is the name of the Divine Spirit in a Fire Letter Mantra and Decree that gives you the Power and Authority to receive the Light Warrior Armor.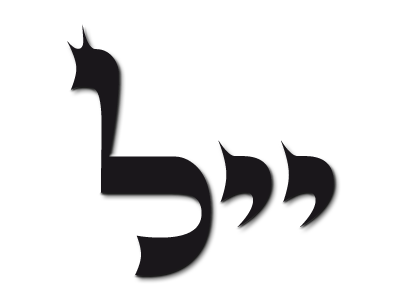 Fire Letter Mantra: ← Lamed Yod Yod ←
Meaning: Drawing down the Fire of the Light Warriors Armor to do battle for me
Light Warrior Decree
By the Power and Authority of Yod Yod Lamed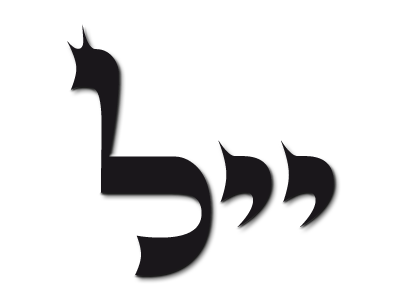 in the name of the Christ within me, Yod Hey Shin Vau Hey,



If it's for my highest good and in line with the Divine Plan,
I decree that I am ready to become a member of Archangel Michael's Legion of Light.
I surrender my will to the Divine Will.
From now on, I will live my life in a meaningful way and do all actions with the motivation to attain enlightenment for all sentient beings.
I ask for the Light Warrior Armor so I may help to liberate all sentient beings from their suffering.
I will never use any piece of the Armor to harm or judge others or myself.
I will use the Light Warrior Armor as a powerful channel for the Light of Christ.
Anyone with negative energy or who is being controlled by a negative astral being and comes in contact with me: Sees me, Hears me, Touches me or Talks to me, will feel the Power of the Christ, in that very instant, the Christ will transmute all their negative energy into positive energy, as much as possible
Now intune your physical body with the frequency of the Light Warrior Amor by placing the three Fire Letters in each of four Chakras: Third Eye, Heart, Sacred. Left Palm, and Right Palm. This raises your frequency to allow you to call down the power of the Armor into your physical body.
Place Fire Letters in Third Eye, Heart Chakra, Sacred Chakra:
In your Mind's eye create a vertical power line running up and down the front of your body with the three Fire Letters
See the three Fire Letters shown below written over your Third Eye Chakra located in your brow and intone" Yod Yod Lamed"

See the three Fire Letters shown below written over your Heart and intone "Yod Yod Lamed"

See the three Fire Letters shown below written over your Sacred Chakra,located 2" below your belly button and intone "Yod Yod Lamed"

Place Fire Letters in Left Hand Palm, Heart Chakra, Right Hand Palm:
In your Mind's eye create a horizontal power line running from left to right across the front of your body with the three Fire Letters.

See the three Fire Letters shown below written in your Left Hand Palm and intone "Yod Yod Lamed"

See the three Fire Letters shown below written over your Heart and intone "Yod Yod Lamed "

See the three Fire Letter shown below written in Right Hand Palm and intone"

Yod Yod Lamed "




Fold both hands over Heart, intone Yod Yod Lamed . This forms a Cross with in your Heart as the center point.
Recite Light Warrior Decree:
Because my intention is noble, I draw down the frequency of the Light Warrior Armor from the heavens into my Physical Body. This frequency is merging with my energy system. I decree that the frequency of the Light Warrior Armor is now activated in my body, mind and spirit . (See a powerful stream of energy coming down from the heavens and flowing into your crown chakra. Let this energy completely fill your body )
May the power of this gift arise and grow. May the power that is born within me today, have no decline, but increase for evermore.

The Christ, the Holy Spirit, the 7 Elohims, Archangel Michael, the Blue Lightening Angels and the Legions of Light are now my guardians and the protectors into all Multi-Dimensional Realms that I may travel, at all times and in all places in time and space. I feel their electrified energy flowing around me and through me. So mote it be.
Intone "Yod Yod Lamed" until you can feel a tingling in one of the Chakras that you mentally wrote the three Fire Letters (Sacred Chakra, Heart Chakra, Third Eye Chakra , Left Hand Chakra, Right Hand Chakra) or a current in your body, or some other sensation that is not normal. You may just intuitively know that you have received the energy. You may now do the Transmission listed below: